When traveling to Spain, one of the most popular, and most-booked, destinations is Barcelona. Known for its Mediterranean beaches, exciting nightlife, and historical monuments, it has a little of everything. But what visitors don't always realize is how different Barcelona is from the rest of Spain, and why. Here are some examples of what distinguishes Barcelona and the region of Catalonia from the rest of the country.
The Region & Language
Back during the Industrial Revolution, Barcelona established itself as a major player in the textile trade, positioning the city for success in business and economics. It has now become a major center of communication, technology, and finance in Spain, and searches for inspiration from the rest of Europe, as opposed to keeping business internal to the country.
Much due to its geographic location on the Mediterranean, the city is optimally positioned to grow with the rest of Europe, so expect to see business-serious and buttoned-up individuals in Barcelona.
Catalonia, along with Basque country (in Northern Spain), is already one of the most decentralized and most politically autonomous regions not only in the country but also in the entire European Community. Making global headlines in the past few years for its desire for independence, local residents (known as Catalans) have lately become more divided into two opposing groups– some supporting independence, and some unwilling to separate from Spain,
Although Spanish and Catalan are both official languages of the region, Catalan is the language of-choice for many locals. It is mandatory to speak Catalan in schools, and many professions, and is associated with national pride. Expect to see street signs, menus, and notices in Catalan, and expect the locals to speak back to you in Catalan, even if you speak to them in Spanish.
Catalan is a Romance language like Spanish but, like many other languages, the nuances and similarities can make it even more difficult to pick up on– even for those who speak Spanish 🙂
The Architecture
While Madrid is known for its variety and color, the buildings and streets tend to stay traditional, while Barcelona's architecture is modern and unique. Designed by Catalan architect Antoni Gaudí, Park Guell and The Sagrada Familia are unlike any other buildings in the world. Barcelona also has a beach, which influences much of the surrounding buildings and atmosphere of the city.
Because of its major attraction sights, the tourism can seem to be much more concentrated. While in places like Madrid, locals and tourists often intermix, there is a more clear distinction between the "real" Barcelona, and "tourist" Barcelona.
For those interested in seeing the best of the best in Barcelona, and avoiding the tourist-heavy hot spots, one of Buzziler's most popular hosts offers a Barcelona Photoshoot Tour that explores the gems of the city. Jonathan will take you down tiny old streets, hidden alleys, and the secret corners of the Gothic Quarter– all while capturing your most Instagrammable moments.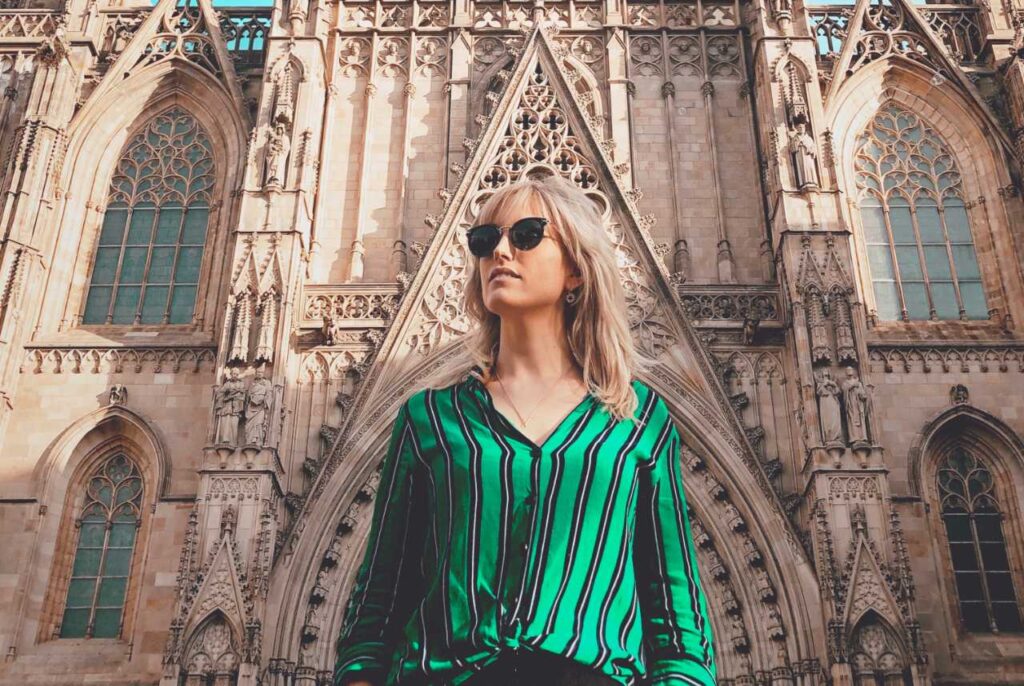 Despite its differences from the rest of Spain, there is no doubt that Barcelona remains a most-visited destination for a reason. You can't go wrong in a city with beautiful history, stunning beaches, and invigorating nightlife.