These #BuzzilerRecommended spots make traveling alone more fun.
1. Eat at the Mercado
Don't want to eat alone? Go to a Mercado and sit at a big group table. Sitting with strangers has never felt so comforting — it might even spark an interesting conversation.
Mercado San Miguel is everyone's first choice because of its popularity, so you'll definitely find delicious croquetas, jamon, pintxos, and more. That isn't the only mercado in Madrid, however, we also recommend visiting Mercado San Anton and Mercado de la Paz.
Mercado San Anton is deep in the colorful neighborhood of Chueca. It's got a wide variety of food options and a terrace bar. Mercado de la Paz is another fantastic option, on the northeast side of the city, in the Salamanca area. You'll find amazing produce, beautiful cuts of meat, and the "Best Tortilla in Madrid" there.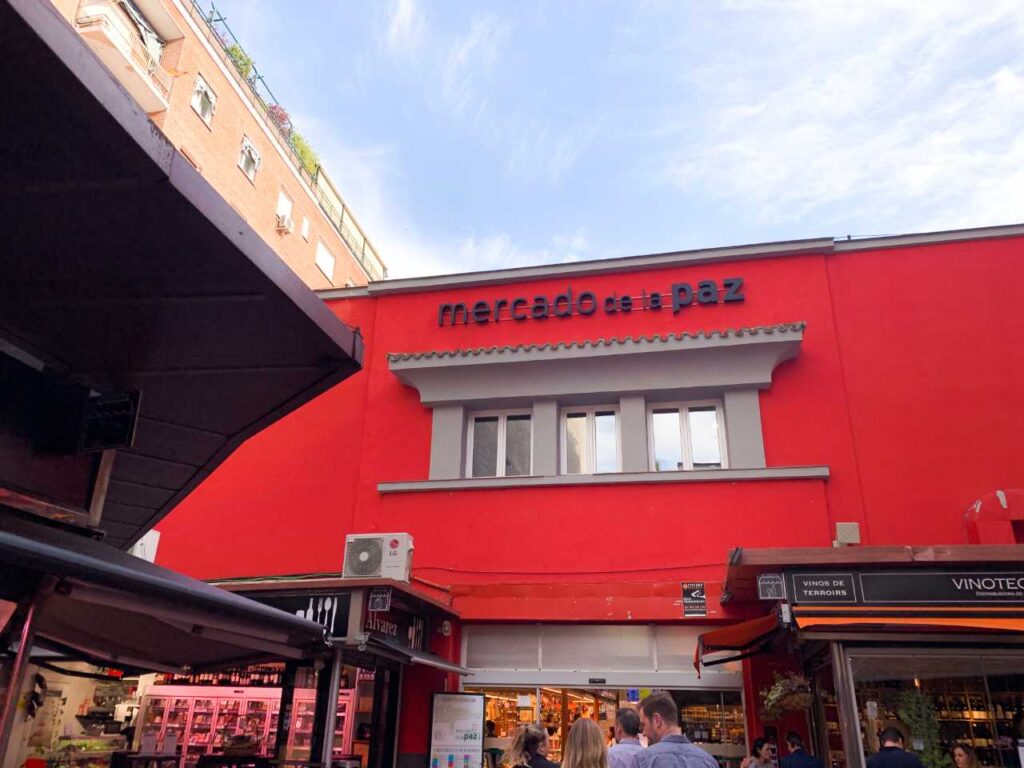 2. Take a Walking or Food Tour
The best way to connect with people is by learning or eating something new together.
There are tons of tours to select from on Google Search, but Buzziler has done the work of sorting and searching for you, offering wonderful and authentic options for tours (shameless plug). We have an Old Town Madrid and Tapas Tour that takes you through some of Madrid's most iconic landmarks, while eating delicious tapas (!). Explore the sights with other travelers looking to enjoy the city. If you're into art, you can also tour the Prado Museum with a guide through our Prado Museum Art History Tour.
3. Take Time to Relax
Combine the stress of traveling alone, and the urge to treat yourself while on vacation, and getting a massage may come to mind. Take it to the next level the Madrileño way, by spending a day at the Arab baths at the Hammam Al Andalus near the city center.
You can browse their services online. The bath-only option starts at 35 euros for 90 minutes, and goes up depending on additional features. Once you have your appointment time, bring along a change of clothes and your swimsuit. You'll leave your belongings in a locker room with showers ? (filled with scented oils, shampoo and conditioners).
The baths are separated between cold, warm, and hot. There's also a sauna for absolute relaxation. Switch between each and feel your body loosen up. Don't forget: Silence is enforced.
To find more information about the Hammam, visit hammamalandalus.com.
---
To find more information, or book a tour in Madrid through Buzziler, visit buzziler.com/madrid.